Houston, We Have Pre-Approval!
19 Saturday Nov 2011
Just wanted to post a quick note to say that we have our Pre-Approval from China!  My wife received the phone call yesterday, just one day after my last post announcing that we were seeking to adopt a girl from a Chinese orphanage.  Thanks for all of your prayers, they kicked things into overdrive!
Now comes the sometimes lengthy process of filling out all of the paperwork and all of the other things involved in such an undertaking.  Your continued prayers until we bring Bi Lu home are greatly appreciated – and vital!  I'll keep everyone posted as to our progress until we bring our daughter home!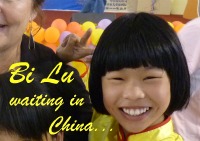 Thanks again to all, especially to Jesus, through whom all blessings flow!
– Mark